Patryk Mazurkiewicz – Laureate of the first edition of TUZY Biznesu "Wprost"
TUZY Biznesu "Wprost" is a distinction for companies and their leaders, business visionaries who are not afraid to go against the tide, who do not avoid taking risky decisions, who effectively multiply their capital and create the company's value in the long run. On July 25, 2020, during the event "Play for your business" organized by Manager Business, the first awarding of awards to the editorial office of "Wprost" Tuza Biznesu took place.
Patryk Mazurkiewicz, president of CHL Holding, was awarded the first edition of TUZY Biznesu "Wprost" for the company's functions in the fight against COVID-19.
CHL group companies are an active and important element of the Polish financial sector. Professional services in the field of broadly understood cash management are provided for key banking and retail entities. For many years, the liquidity in access to cash for commercial and indirectly individual customers has been maintained continuously. The COVID-19 pandemic has created many limitations. There were voices in the public space that cash is dangerous, which was finally denied by the WHO and central banks, but under these conditions CHL made an additional effort to, on the one hand, provide services as efficiently as possible and, on the other hand, meet the highest standards of service security.
CHL supports the Polish financial market without forgetting its employees. We owe them the high level of service and commitment at every stage of our work. Despite the temporary economic downturn, we have managed to keep jobs. At the same time, we tightened the sanitary regime to make work in CHL as safe as possible.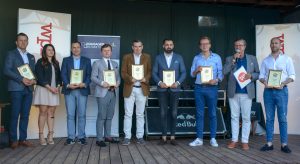 More information on TUZY Biznesu "Wprost" is available here.